Liberty National Bank is a full service community bank offering a variety of affordable loan products* to meet the needs of our customers. While the loan process may be daunting , we have excellent specialist to make it easy and simple. We are always available if there are any questions.
*Loans are subject to credit approval
**Credit card issuers, auto finance companies and other lenders or insurers can ask the credit reporting companies for a list of names and addresses of individuals who meet certain criteria, such as a minimum credit score, and the credit reporting companies provide these lists based on their credit files. If you don't want card issuers or other companies to get your information in this way, you can opt out for five years by calling 1-888-5-OPTOUT (1-888-567-8688) or by visiting www.optoutprescreen.com. To opt out permanently, you must download and mail a signed Permanent Opt-Out Election form, available by calling 1-888-5-OPTOUT (1-888-567-8688) or by visiting www.optoutprescreen.com. If you opt out, your name will no longer appear on lists provided by credit reporting companies. However, card issuers can still solicit and send you offers if they've done business with you before or if they get your name from other sources.
Home Loans (Owner Occupied)
Purchase
Construction
Refi
Improvements
Home Equity
Secured
Unsecured
Auto
Boat
RV
ATV
Motorcycle
Real Estate
Working Capital
Equipment
Lines of Credit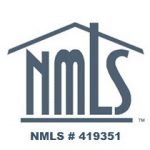 Federal Law Requirements
Federal law requires all financial institutions to obtain, verify and record pertinent information that identifies each person who opens an account or applies for a loan. When you open an account or apply for a loan, we will ask for your name, address, date of birth, and other information that will allow us to identify you. We will also ask to see your driver's license or other identifying documents.
By downloading an application, I am acknowledging I have read the preceding information about the information being collected by Liberty National Bank under the directions of the U.S Patriot Act.